Company Profile
JIANGSU VICHEN COMPOSITE MATERIAL CO.,LIMITED
,covering an area of 3000 square meters,is located in Taixing, Jiangsu province, the Teflon industry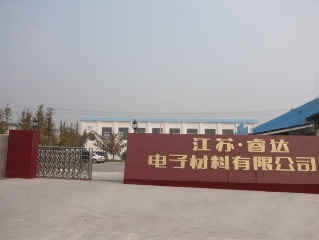 Cluster region,Which is 1 hour by express train from Shanghai. Affiliated to Veik Technology,our company is a professional manufacturer, committing to finishing and coating of advanced fabrics like Glass, Kevlar, Nomex with fluoropolymers.
The main series of our products are:
PTFE coated fiberglass fabric, PTFE open mesh belts, PTFE adhesive tapes, PTFE fusing belts & seamless belts, PTFE coated Kevlar fabric & mesh, Silicone coated fiberglass fabric
etc.
Our engineers conduct research and development activities regularly and gives emphasis to the development of ways to manufacture more efficiently which help reduce costs, improve quality and match individual requirements.
With help of advanced machinery and equipment from weaving, dipping to coating and further processing, together with our coating expertise and fabrication experience, Vichen designs, manufactures and markets PTFE and silicone-coated fabrics and belting, along with an extensive line of pressure sensitive tapes for use in diverse industrial applications worldwide. Vichen has invested in a fully automated German Karl Mayer high speed warping machine running at 1000 meters per minute,and 8 Dornier wide rapier looms,with a breadth of 4300mm. Could be brought up to 10 times the current and usual, whilst our fabrics tensile strength has increased by almost 80%. Obvious improvements were observed in our products'cleanliness,dimentional stability,density,abrasion resistance,even thickness&correct weight and exceptional product specifications above all other domestic productions.
We like to meet critical customers who encourage us to work more perfectly, to be more creative. We are always ready to make more value for you. Welcome for business discussion, cooperation or just technical exchange.