silicone baking liner
Introductions
Product Name: 2014 Hot selling silicone baking sheet
Backing sheet specifications
1.Use as gaskets,grilled platters,microwave washer for heating foods.
2.Anti-stick linings, gaskets, bandage and so on.
3.excellent anti-adhesive, can easily remove grease, stains on the surface, can be used
repeatedly
4.can prevent oil spill to the bottom of the oven in the baking process
5. can safely used in dishwasher,,innocuity, safe contact with food, also has anti-corrosion
features
6.Developed to prevent sticking of the dough to the bottoms of platic containers and allowing a
smooth transition between the tray and dough divider.Effective even for high dydration
bread-making.Allow working without dusting(limiting flour dusting)
7.Designed for multiple uses and ideal for viennese pastries and sugar-based preparations.
8.Suitable for food contact
9.Designed specifically for baking special,round or non graded bread.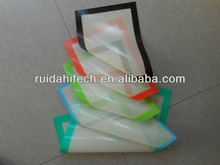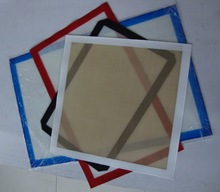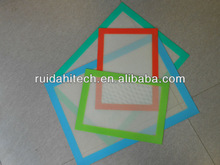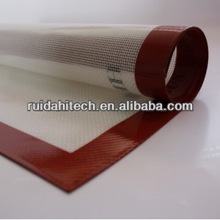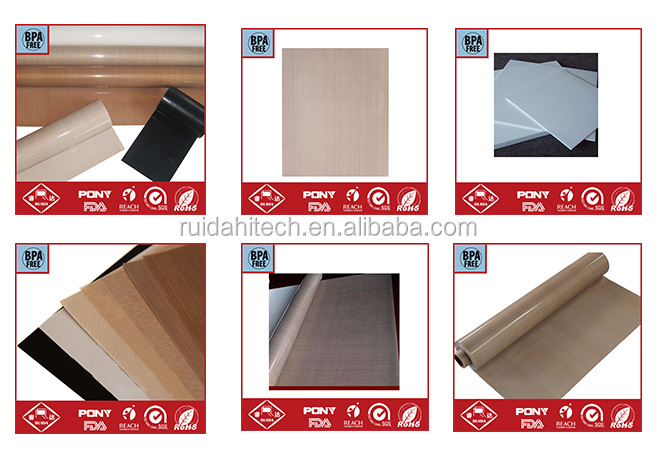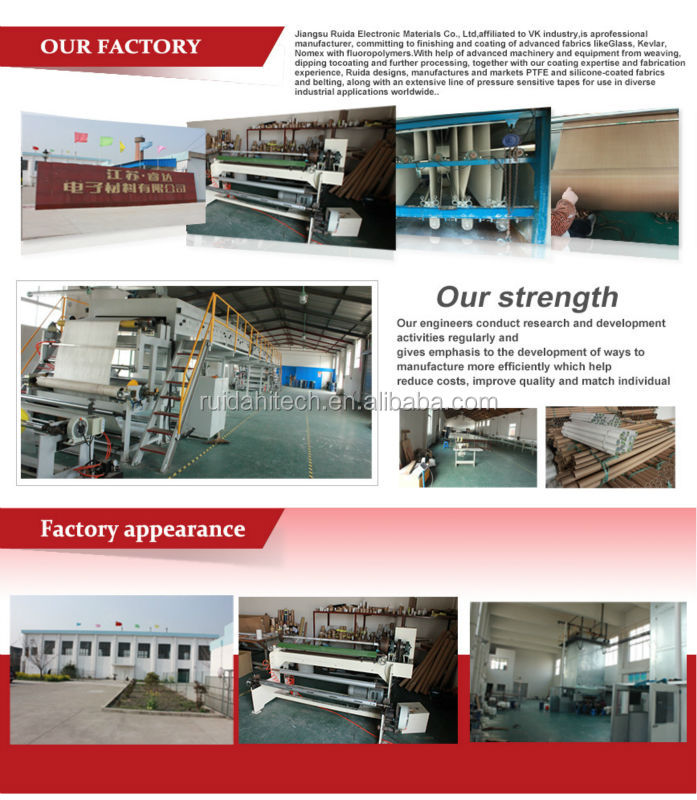 4. About us:
Jiangsu Ruida Electronic Materials Co., Ltd,affiliated to VK industry,is a professional manufacturer, committing to finishing and coating of advanced fabrics like Glass, Kevlar, Nomex with fluoropolymers.
With help of advanced machinery and equipment from weaving, dipping to coating and further processing, together with our coating expertise and fabrication experience, Ruida designs, manufactures and markets PTFE and silicone-coated fabrics and belting, along with an extensive line of pressure sensitive tapes for use in diverse industrial applications worldwide..
Our engineers conduct research and development activities regularly and
gives emphasis to the development of ways to manufacture more efficiently which help reduce costs, improve quality and match individual requirements.
The main series of our products are: PTFE coated fiberglass fabric, PTFE
open mesh belts, PTFE adhesive tapes, PTFE fusing belts & seamless belts, PTFE coated Kevlar fabric & mesh, Silicone coated fiberglass fabric etc.