Easy used BBQ mesh Non-stick grill mat Teflon grill mat Baking mesh
Introductions
Product Description
Easy Clean Non-stick BBQ Mesh Grill Mat
PTFE coated fiberglass, safe for food
Introduction:
This high temperature non-stick oven mesh is great for using when cooking pizza, garlic breads, breaded
fish, or party sausage rolls.
Simply place it in your oven with your food on top and the mesh will allow the air to circulate creating an even all over crisp.
This handy size can easily be cleaned with warm soapy water and placed in a drawer until next time.
PTFE coated fiberglas wire mesh Advantages:
*food can be easily removed from the basket without sticking
*better hot-air circulation so that the food does not have to be turned
*the 4 mm x 4 mm holes allow the steam to escape so that the food becomes crispy and crusty much more quickly
*prevents food from going soggy
*the tray and sheet can simply be cleaned in soapy water or in a dishwasher
*freezer-, microwave- and dishwasher-safe
*reusable for many years
*food-approved
*heat-resistant up to 260ºC / 500ºF
PTFE coated fiberglass fabric wire mesh Applications:
1.Drying machine for non-woven textile, textile printing, silk-printing and dyeing machine.
2.Shrinking machine for garment fabric, high-frequency and UV dryer.
3.Hot-air dryer, various of food baking machines ,quick-frozen machines.
4.Oiling machine for paper glazing and waxing, plant engineering.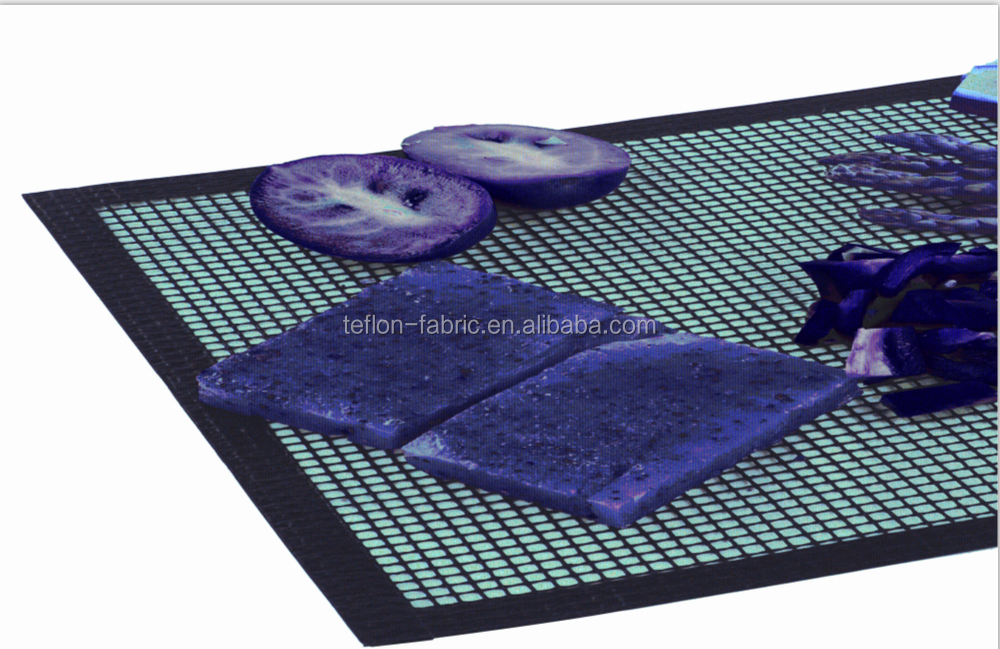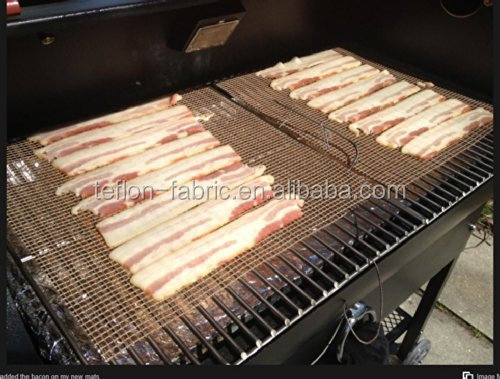 1. MOQ: 100pcs
2.FOB Price: USD0.5-0.9
3. Port: shanghai
4. Payment Terms: T / T, L / C, D / P, PAYPAL, WESTERN UNION
5. Supply Ability: 100000square meters / month
6. Delivery period: 3-10days after advance payment or confirmed L / C received
7. conventional packaging: Square color box, envelope color box, polybog + color sleeves
1. Perform a high level technology,Combining the most advanced machinery and equipment together with our coating expertise and fabrication experience.
2. Garanteed Quality: Complete quality management system combining the quality control system and complete quality assesmment reports by the third party.
3. Good service: Custom arized design advice, small to Medium batch production and complete after sales system.
4. Innovation:ongoing commitment to invest in research and development as well as state of the art manufacturing technology.